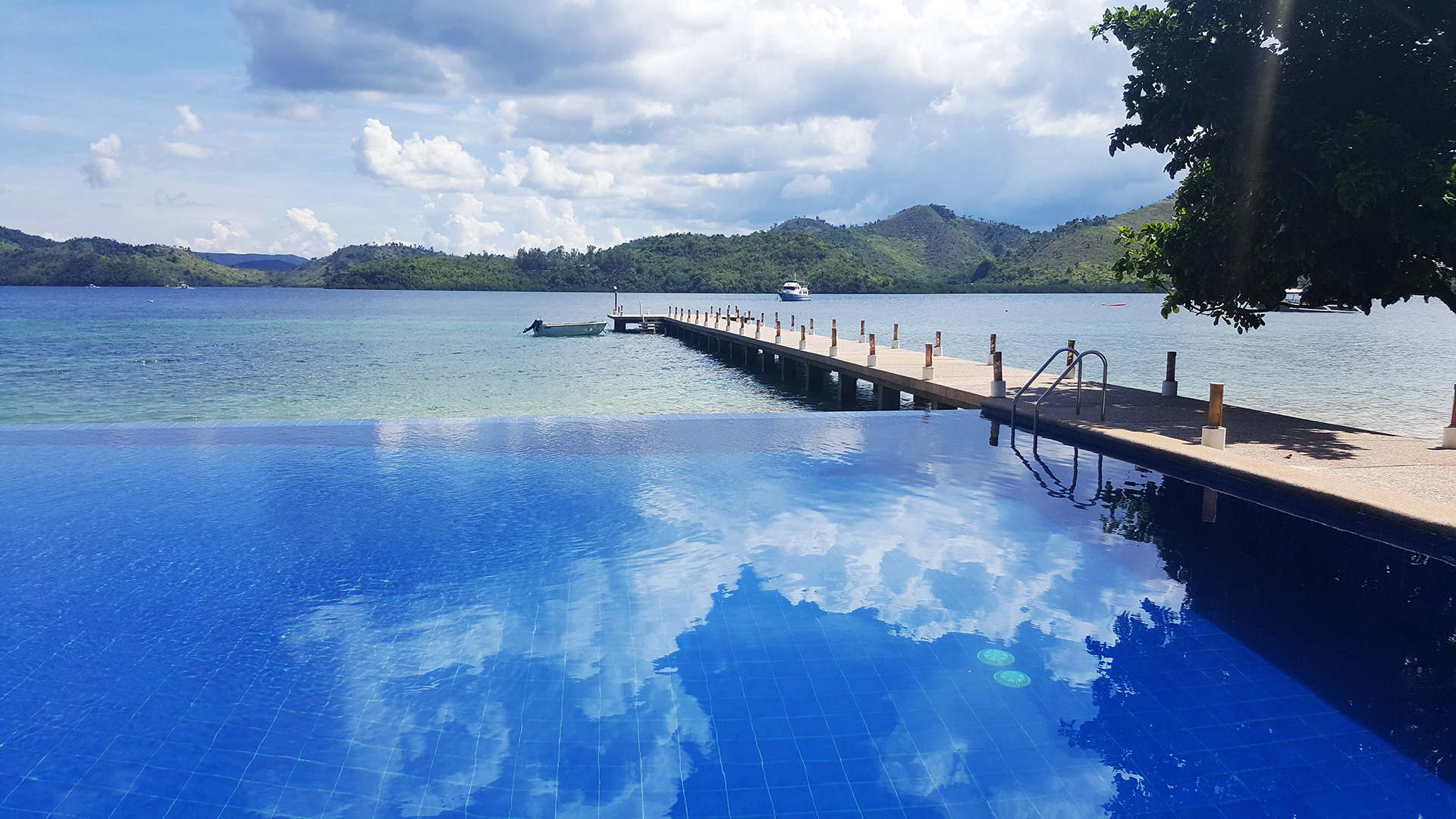 Diving Pool
The safety of diver training is a big priority to us. We conduct all confined water sessions in our diving pool with a maximum depth of 2.1 meters.
Divers in training will only enter the open water once the have learned the required skills and achieved a level of comfort in the water, all within the controlled environment in the diving pool under the watchful eyes of our instructors.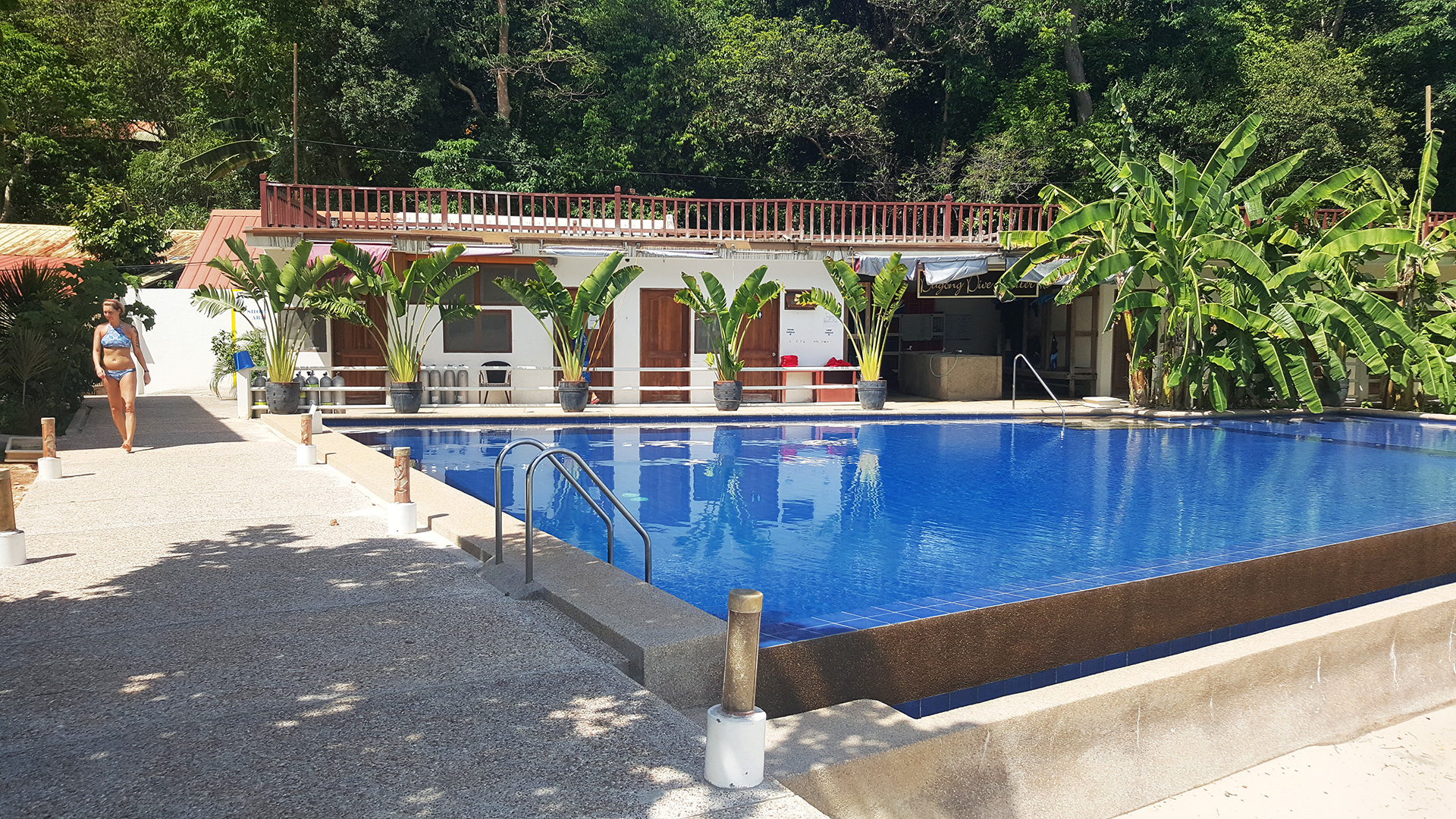 ---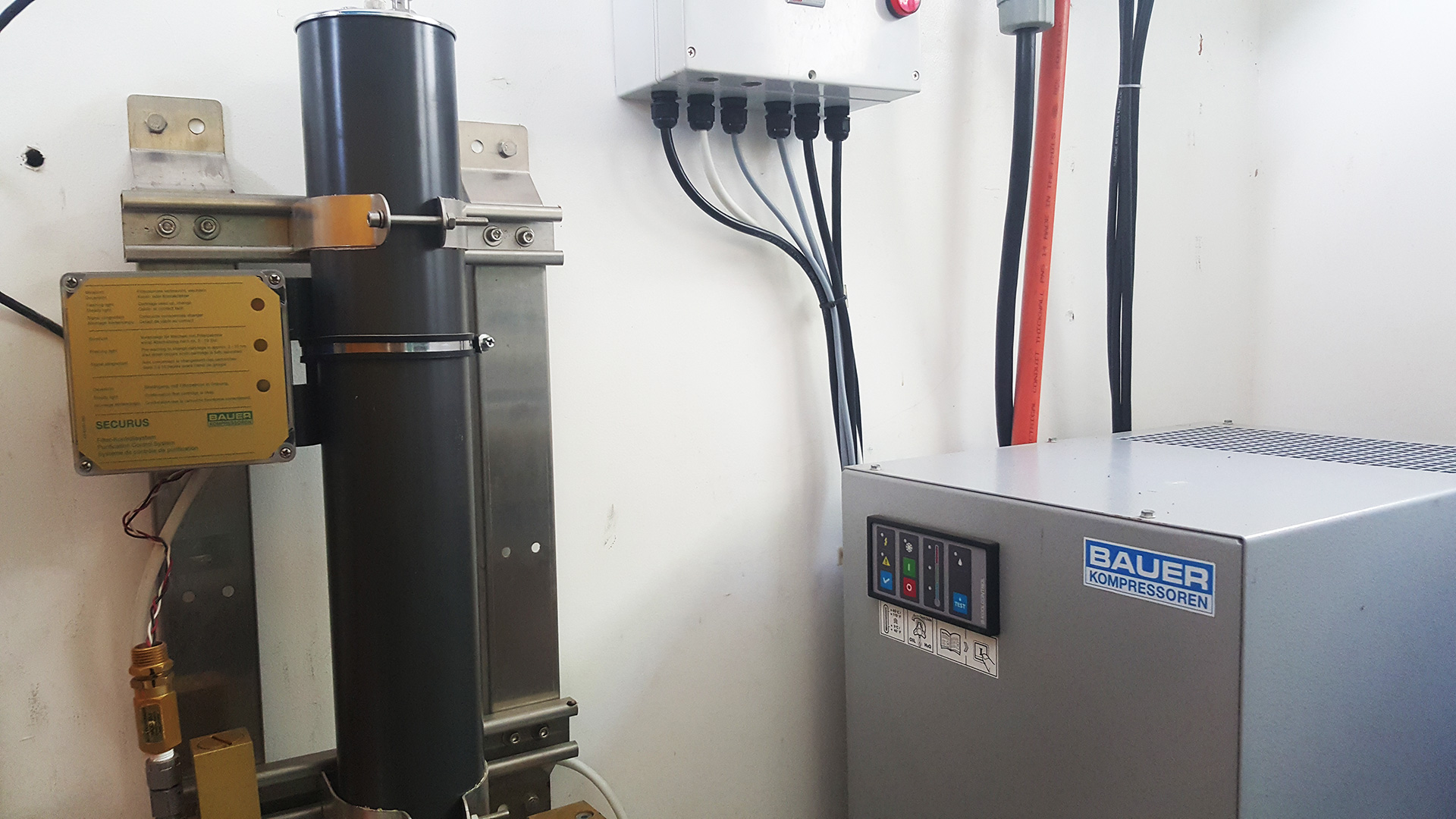 BAUER PureAir Station
Breathing contaminated air while diving at depth is a serious safety concern. At Dugong Dive Center, we ensure that our divers get the best of breathing air quality for each and every dive.
All our tanks are filled with our BAUER PureAir station. We have 1 of the only 2 existing BAUER PureAir Stations in the whole of Philippines!
---
Equipment & Rinse Area
Underwater, we rely on the equipment for safe and fun diving. Equipment failure can lead to a ruined diving vacation, or worse, diving related accidents. The main diving equipment that you will find here are from Scubapro, maintained by our certified and highly skilled in-house technicians.
On top of that, we provide large rinse tanks with proper sorting by type of equipment, and ample space for you to dry your dive gears!